Here are some screen shots of the Graphical Interface for Kintecus:
*** NEW Plots from KintecusV3.8!! ***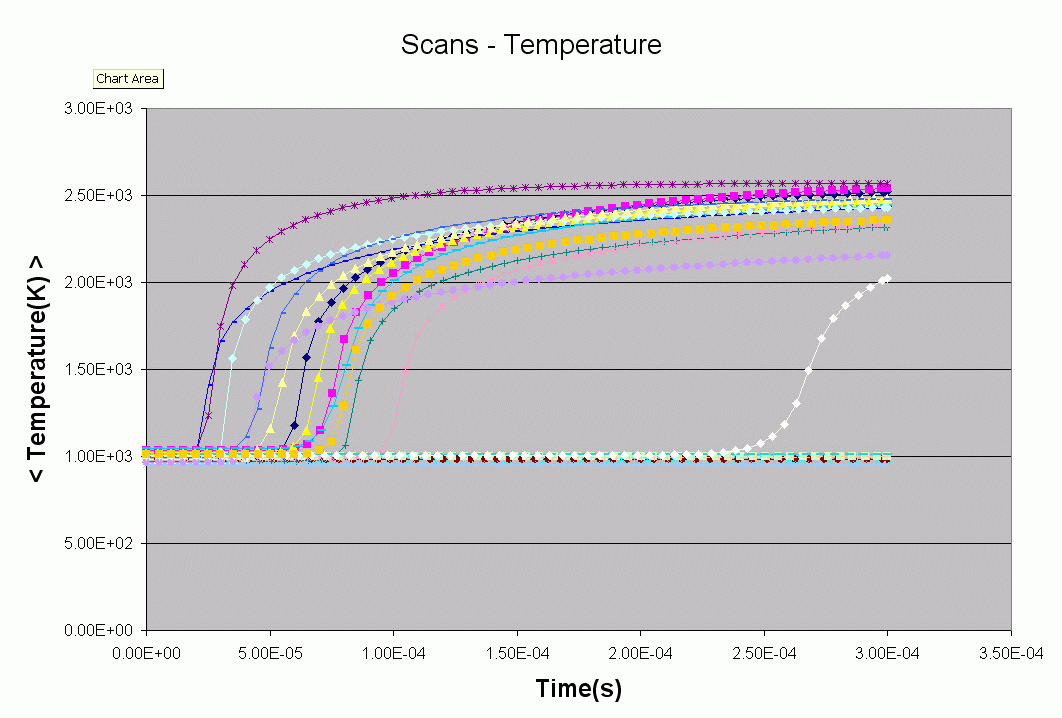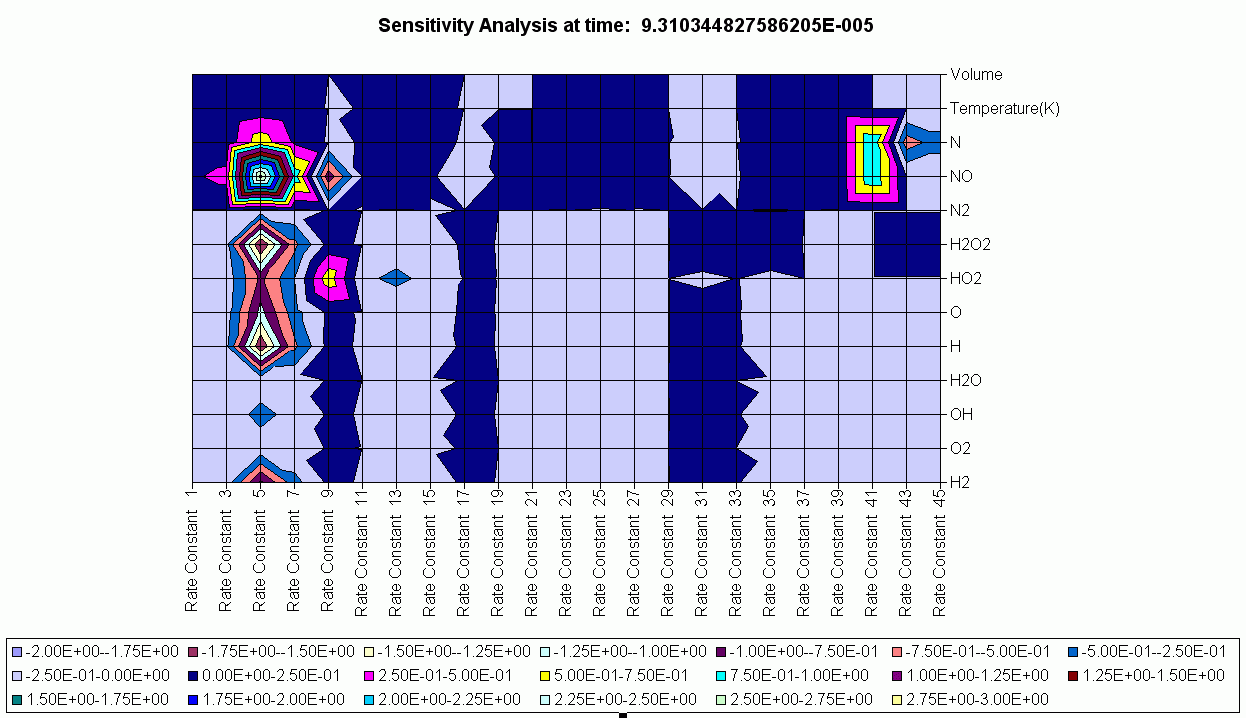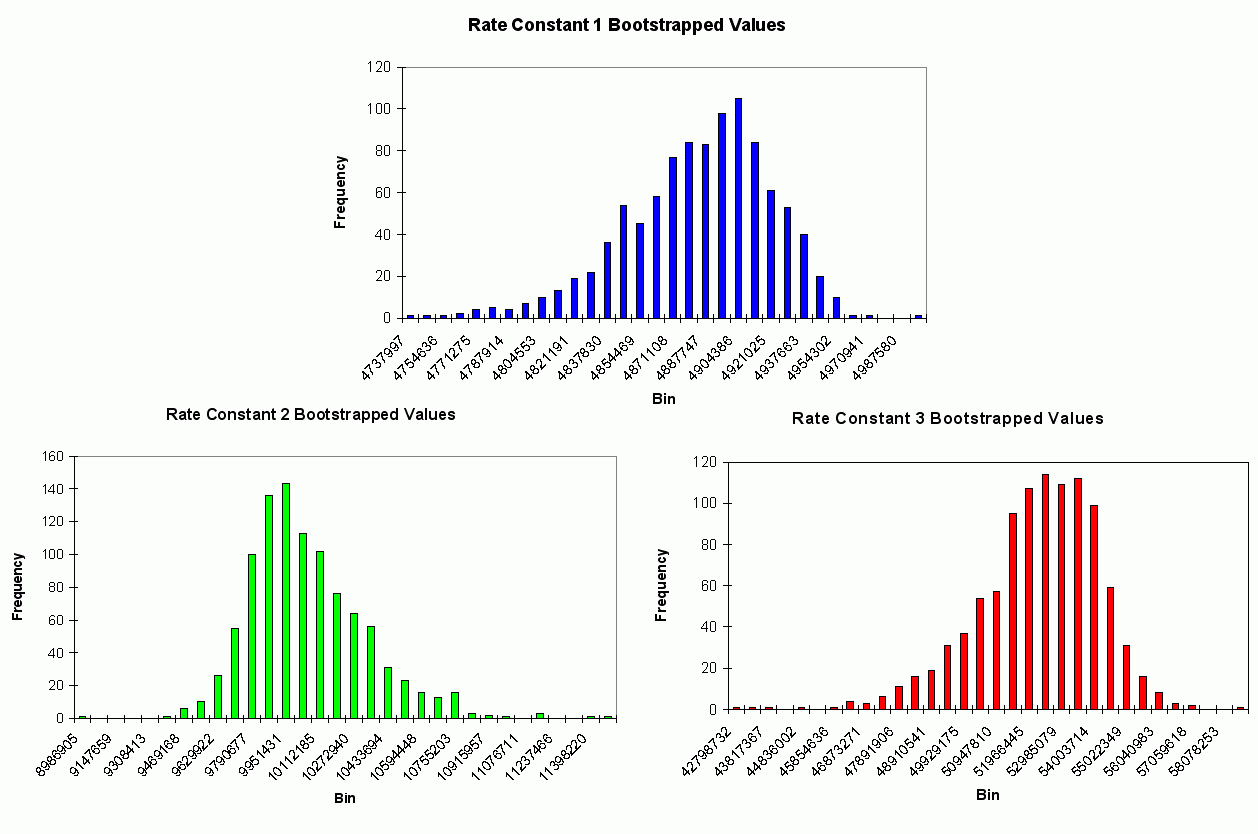 *** NEW Plots from KintecusV3.7!! ***
An extremely important new feature is the capability to calculate model uncertainty
in order to answer questions such as:

What is the maximum dosage the patient can take?
What is the chance that the boiler/CSTR/PFR might explode or have low yield?
Why does the engine knock in real conditions, but does not do so under simulations
that use nominal values?
Why do some atmospheric simulations show high [OH] when experimental data shows
low [OH] concentrations or visa-versa ?

---
Kintecus V3.7 Excel Macros now have the capability
to read the output from the "-o:y:y:y:y" switch: